Natasha Sutcliffe
Solicitor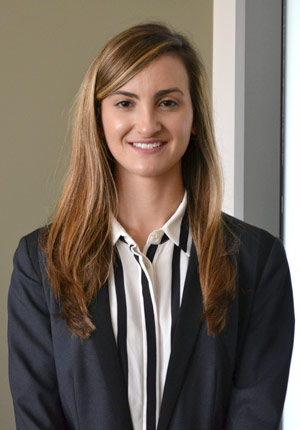 Bachelor of Laws - AUT University 
Top student in Insurance Law 2014 AUT University. 
Admitted as a Barrister & Solicitor of New Zealand October 2015. 
Natasha joined Clendons North Shore in October 2014. 
Experience: 
Environmental and Resource Management Law 
Appearing as Junior Counsel in High Court hearing against Auckland Council.

 

Providing litigation support to Counsel at several Mediations involving appeals against:

 

Thames-Coromandel District Council

 

Auckland Council – Unitary Plan

 

Assisting with research, legal analysis, bundles of documents and service for significant appeals in the Environment Court, High Court and Court of Appeal.

 
Wills, Estates and Elder Law 
Drafting and advising on estate planning documents including wills and enduring powers of attorney.

 

Completing probate applications and administration of estates.

 

Advising on Retirement Village Occupation Agreements.

 

 
Trust Law (including Charitable Trusts) 
Assisting with advice on :

 

general trust structure

 

trustee duties

 

administration, documentation and record keeping.

 

Assisting with advice on Charities Law. The structure and establishment of Charitable Trusts, and compliance and registration with the Charities Commission.

 

 
Property Law 
Assisting with advice on land covenants, easements and resource management consent notices.

 

Residential and Commercial Conveyancing.

 

Advising on Deeds of Gift.

 
Commercial Law (Company Law, Consumer Law, Intellectual Property) 
Assisting with advice on rights and actions under the Fair Trading Act 1986 and passing off.

 

Considering and advising on the protection of intellectual property rights; including copyright, the registration of trademarks and trademark deregistration/opposition.

 

Assisting with advice on commercial business structures.

 

Preparing and advising on

 

commercial deeds of lease.

 

shareholder agreements.

 

the incorporation of new companies, general company law advice and administration.

 

company deregistration.

 
Relationship Property 
Assisting with general advice on the division of relationship property and potential claims.

 

Assisting with relationship property settlement and contracting out agreements.