Krystle Gardner
Director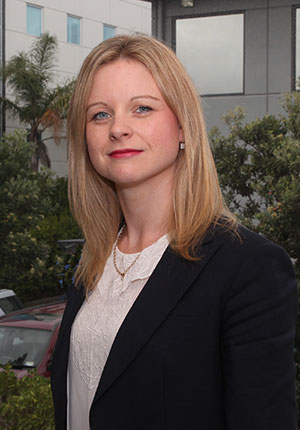 Krystle is the Director of Clendons North Shore 
Krystle offers international and corporate experience and standard derived from her time in Sydney, Australia, New Zealand and in New Zealand's Government Sector.  That experience and standard is balanced with pragmatic, clear and modern legal advice and client care.
It is her view that:
"by changing the way we work, we change the way we interact with each other, which in turn changes our culture and fosters high performance."
For that reason, Krystle is client-driven with a genuine desire to improve clients' lives and/or businesses through the legal services she provides and through leveraging technology.  
Krystle's passion is commercial and technology law, and uniquely, achieving the best in life and financially for separating couples and those couples or individuals wanting to protect their assets all whilst leveraging technology.
Krystle provides timely and cost-effective legal advice that is sound, relevant and results-focused.  She is a strong communicator, positive, personable and dependable and enjoys working in a team should your legal matter require the opinion of other experts or that of a senior specialist lawyer.  
Outside of law, Krystle is a hands-on mum to a sweet 5-year-old boy and an independent 3-year-old girl.  Krystle and her family live an active life, involving lots of time in nature, at the beach, playing sports and relaxing with friends and family.
Krystle is a Director/Trustee for Lake House Arts Charitable Trust in Auckland and the Board's Risk Committee Lead.  Krystle says that "law and business enable me to give back and contribute to the wellbeing of my community".
Krystle's Qualifications:
Admitted as a Barrister and Solicitor of the High Court of New Zealand and as a Lawyer of the Supreme Court of New South Wales
Juris Doctor, University of New South Wales
Bachelor of Business majoring in International Business and Top Graduate 2010, Auckland University of Technology
Diploma of Legal Executive Studies, Auckland University of Technology
Occupation Licence purchases and refunds
---