Fiona Johnson
Registered Legal Executive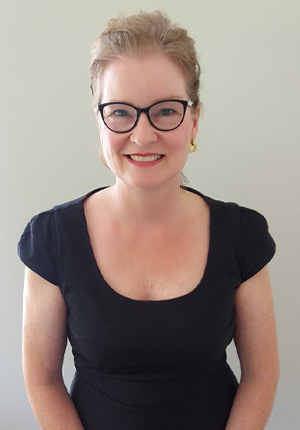 Affiliate Member of The New Zealand Institute of Legal Executives Inc.
Legal Executives Certificate of Attainment, New Zealand Law Society
Qualified in Auckland in 1989
Fiona joined Clendons North Shore in July 2017.
Her legal career started as a search, registration and service clerk at the age of 19 when she commenced studies and then qualified as a Legal Executive in 1989.  Throughout the last 28 years Fiona has worked in New Zealand, Australia and England for several of the world's largest commercial law firms.  She gained a broad spectrum of experience working in supporting roles on matters such as small and medium-sized enterprise start-ups and IPOs; multinational mergers and acquisitions, refinancing and takeovers; and residential and commercial conveyancing. 
More recently Fiona worked for nearly six years as a senior legal executive for one of New Zealand's largest retirement and healthcare companies.  That role included conveyance of village properties, occupation licence and disclosure statement revision, collaboration for asset management, insurance claims support, and training and supporting village managers on issues within the retirement village legal and regulatory framework.
When people need legal help it is often needed in a timely fashion.  Fiona is a friendly and approachable person and is able to facilitate an appropriate legal service for her clients.  She also supports and is committed to the efforts of her team to ensure the best value and result for Clendons North Shore's clients overall.
Outside work Fiona is a family oriented person.  She is very practical and enjoys home maintenance, vege gardening, cooking, bush walking, and adventure travel.
Recent work
Residential and commercial conveyancing
Preparation of mortgage documents for individuals, trusts and companies
Preparation of commercial deeds of lease 
Trust administration, resolutions documentation and record keeping
Estate administration
Incorporation of Companies
Resignations and appointments of company directors
Occupation Licence purchases and refunds

---