Natasha Sutcliffe
Solicitor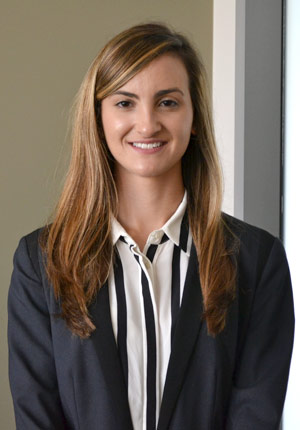 Bachelor of Laws - AUT University
Top student in Insurance Law 2014 AUT University.
Admitted 2015 as a Barrister & Solicitor in New Zealand 
Natasha joined Clendons North Shore in October 2014.
Natasha has broad interests across different areas of law and looks to apply her skills practically in the commercial context.
Natasha is the second of five children. Outside of work and study she enjoys theatre, with a particular interest in Shakespeare's work. She also enjoys playing netball.
Recent work
Assisting in advising on local bylaws and legislation regulating the interment of ashes and funeral plans
Assisting with the structure and establishment of Charitable Trusts
Assisting with relationship property settlement agreements
Assisting with advising on and preparing commercial deeds of lease 
Considering and advising on intellectual property matters;
Assisting with the incorporation of new Companies;
Considering and advising on company law;
Assisting with the resignation and appointment of company directors;
Ensuring compliance with trust administration, documentation and record keeping;
Assisting with advice on general trust structure and retiring trustees;
Assisting with the delivery of annual payments to trustees;
Preparing relevant documentation for commercial loans to companies;
Assisting with the preparation of Residential Tenancy Agreements;
Assisting with research regarding the implications of foreign tax law;
Considering and analysing case law and commentary for significant resource management and environmental law High Court Appeals.
Recent publications
Information received by Trustee Shareholders and disclosure obligations - March 2016
Trustee Shareholders - Conducting Prudent Business - February 2016
The intervention of Trustee Shareholders in Company Management - February 2016
New director requirements under the Companies Act 1993 - January 2015